Not long now till Christmas and this time of the year... for some of us it means a very busy crafting time! Long gone seems the day where everyone would sit down and make something special for friends and family.
But if you are on a shoe-string or just even being careful... why not take a look at this fab little site. I came across this some time ago and just fell in love with their quirky little ideas... from Christmas decorations... patterns for knitting etc and even projects.
Don't forget to become a follower here... so you don't miss out on the next FREEBIE site we find.. just for YOU!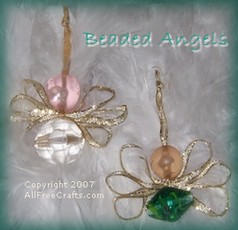 Look at this... learn how to make beautiful beaded Angels..

Then go on to do this beautiful no sew trinket box..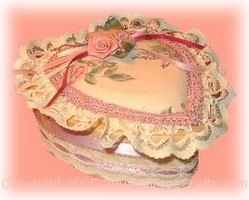 Well here is the link... don't forget to follow us and of course come back and show us what you have made!
Happy Crafting.
All Free Crafts